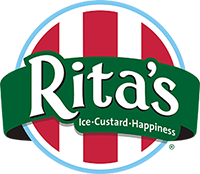 SAP Center - Treat Team Member
Position Description
Rita's of San Jose - SAP Center is looking for highly motivated and happy servers who are super dedicated team members and leaders that insure that guests will experience satisfaction in the form of excellent customer service, quality and delicious products and positive interaction in all products with Rita's brand. This is a fast paced exciting job with room to grow and advance.
-Prepare and Serve all food items on the menu at SAP Center: Custard/Gelatis/Italian Ices/Cookie Sandwiches/Sundaes
-Serve all Customers with a smile and excellent customer service
-Ring up customers and be knowledgeable about the product
-Performs opening, closing and side work duties as instructed and according to proper guidelines
-Keeps workstation and equipment clean, organized, sanitized, and sufficiently stocked
-Complete end of day inventory and other opening/closing duties in accordance with company checklists and procedures
-All activities and decisions are completely focused on and driven by the guest's needs.
Job Type: Part-time
Salary: $14.00/hour
Want to accept on-line employment applications for your own business?
Visit NinjaGig.com
today.