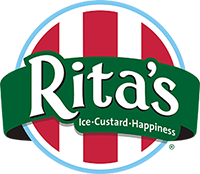 Operational Store Manager
Position Description
Position Description
Customer Service
•Providing SUPER service to guests
•Providing high quality service (speed, accuracy, customer satisfaction)
•Accuracy of cash handling
•Ensuring the cleanliness of all areas of the store
•Assisting Treat Team Members (TTM) as needed to ensure customer satisfaction
•Coaching and training of TTM as needed to ensure all TTMs are executing SUPER service.
•Overseeing Inventory on daily basis.
Treat Team Supervision
•Coaching and training of Shift Leaders.
•Shift Leader/Manager needs to set the next shift up for success at all times.
•Support shift leaders to manage personnel issues (discipline and rewards)
•Monitoring TTMs and coaching on proper portioning and preparation of treats
•MotivatingTTM and monitoring performance
•Addressing personnel issues as needed
•Scheduling and staffing TTM
•Following labor requirements for hours and breaks
•Managing availability and time off requests
•Ensuring that proper staff is available and finding or filling in for call ins/no shows
•Treat Team discipline as necessary
Operational Store Management
•Manage 3 locations
•Ensuring cash drawer is balanced on daily basis
•Maintain/balance petty cash fund
•Following daily and weekly cleaning schedules for custard and batch machines
•Ensuring cleaning tasks throughout the store are performed at appropriate frequency to maintain cleanliness and compliance
•Weekly inventory and ordering
•Maintain proper inventory levels and safety stock
•Purchasing items locally as needed
•Minimize waste through proper production quantities, proper portioning and other procedures.
•Developing procedures, policies and best practices in order for the store to be run efficiently
Marketing
•Coordinate catering, fundraising and community events
•Set up, planning, staffing
•Instore marketing –ensuring that in store POP is properly displayed, TTM understand each monthly promotion.
•Collaborating with the owners to develop and direct other marketing activities.
•Manage social media platforms: Facebook, Yelp, Instagram, Twitter and SnapChat.
•Respond to online reviews and discuss with Treat Team as required
Financial
•Meet labor cost goals on a weekly/monthly/quarterly basis
•Meet Cost of Goods goals on monthly basis
•Identify/evaluate avenues for cost savings
•Identify marketing opportunities and evaluate marketing results
•Meet any additional financial metrics as determined from time to time.
Job Type: Full-Time
Annual Salary: $45,000-$50,000
Required Experience: Food Handlers/Safety Permit, Clean Driving Record-Drivers License
Want to accept on-line employment applications for your own business?
Visit NinjaGig.com
today.