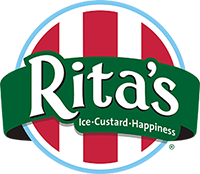 Event Coordinator
Position Description
Rita's of San Jose is now hiring a full-time Event Coordinator!
Job Summary: Responsible for coordinating events, including finding events (booking for the year), submitting applications, planning menus per customer/event need, making sure product is made for event, running the entire event including staffing as needed, and ensuring the event runs smoothly.
*Can be for food truck or a booth set up.*
We are seeking an Event Coordinator to join our excellent team! You will be responsible for marketing and business acquisition, then providing customers with a memorable Rita's Italian Ice experience, focusing on offsite catering for corporations, schools, non-profit, parties, and barbecues etc.
Rita's Italian Ice is the world's largest Italian Ice and Frozen Custard concept. The small business founded in 1984 on a front porch in Andalusia, PA, has grown to be a cultural phenomenon. Almost thirty years later, Rita's now owns the category it created with over 625 stores worldwide. Rita's strategy encompasses unique, fresh, high-quality products, fast, superior guest service, memorable experiences, best-in-class community outreach, and a level of happiness that can't be found anywhere else. For additional information visit www.RitasIce.com and www.ritasofsanjose.com
Responsibilities:
Deliver Rita's brand S. U. P. E. R. service, serving customers; Supporting the Rita's Mission Statement, market and acquire catering customers through multiple channels, make and serve desserts carefully to Rita's standards. Educate the guests on Rita's full product line, communicate promotions and new products & flavors. Produce Rita's products to standard, prepare for service to customers. Participate in team meetings. Adhere to all safety and sanitation regulations. Inform store manager of catering performance and any equipment concerns.
Qualifications:
Previous experience in food service or other related fields. Knowledge of San Jose community and schools. Ability to thrive in a fast-paced environment. Coach ability. The ability to receive and provide constructive feedback. Excellent written and communication skills. Strong attention to detail and Strong leadership qualities. Able to lift and/or carry at least 30 lbs. of weight.
*Comfortable driving a food truck, must have clean driving record.*
Job Type: Full-time
Salary: $15.00/hr
Required experience:
-Food Handlers/Safety permit
-Drivers License
-Catering or directly applicable: 3 years
Want to accept on-line employment applications for your own business?
Visit NinjaGig.com
today.